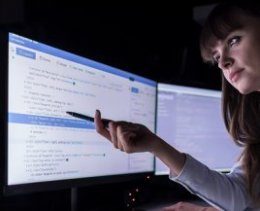 Designed to keep your business within a defined budget, DataLink's Managed IT Support offering includes services that enable us to maintain and manage your systems and network for you. Use us as much or as little as you want.
Here's what you get…
Guaranteed response time window of 4 business hours
First-attempt repair is always offsite to save on unnecessary travel charges and onsite minimums
Dedicated primary Technical Consultant who visits you onsite to review your IT health 4 times each year
Business Solutions Consultant provides high-level onsite consultations 2 times each year
Extra project assistance is always available…
Installing a new business application
Moving to a new site location or expanding your current site
Adding a new site location
Changing and / or upgrading hardware and software
If planning your IT or handling IT challenges is keeping you up at night, DataLink has solutions that help you rest easy – at a cost that makes sense.
Contact us today: (410) 729-0440 | Email