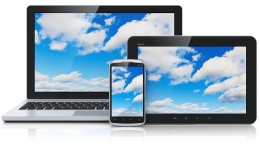 The Cloud offers business technology that uses a network of remote servers and platforms to store, manage, and process data, rather than the traditional on-site servers you might be managing today. With the Cloud your critical data and computing resources are stored securely and delivered to authorized users over the Internet.
Why are Cloud arrangements so popular?
The Cloud provides businesses with growth opportunities, high performance, quality, affordable prices, easy collaboration, and simplified access to tools and information.
Even more ways Cloud solutions can improve your business…
Boost mobility and collaboration
Affordably integrate the latest technologies into your operations
Reduce infrastructure and IT costs
Increase flexibility and agility
Relieve internal IT team of day-to-day maintenance
Take advantage of the ability to scale services up and down
Implement upgrades automatically
Access technical experts who drive and support cloud solutions
Let's talk about how your business can rise with the Cloud… Schedule a complimentary consultation today. Contact us at 410.729.0440 or sales@DataLinkTech.com.