Keep up with the latest good news from DataLink
Serving Maryland, Washington, DC and Northern Virginia for over 20 years, we're one of the region's leading IT support and consulting firms.
Signup for our newsletter… Whether you have your own IT team or not, DataLink helps you keep up with technology so you can improve and protect your business.
January 2018 – Technology Drives Medical Cannabis Dispensary
Operating a medical cannabis dispensary successfully entails having the right Technology infrastructure that not only expedites patient transactions in a secure environment, but complies with all federal and state regulatory mandates. Meeting all of these requirements calls for an experienced technology partner. The call went out to DataLink subsidiary NuLeaf Technologies to design and implement the entire Technology support infrastructure for the 3,000 square foot storefront facility. Read More
December 2017 – Why Cloud Solutions Are Becoming So Popular
The Cloud offers business technology that uses a network of remote servers and platforms to store, manage, and process data, rather than the traditional on-site servers you might be managing today. With the Cloud your critical data and computing resources are stored securely and delivered to authorized users over the Internet. Read More
December 2017 – Looking to Save on Your Broadband or Phone Bills?
In today's competitive landscape, optimized network communications services are a competitive advantage. DataLink helps you select, source and implement what you need at the best prices. Read More
December 2017 – Hybrid Cloud – The Optimal Solution?
DataLink's Hybrid Cloud offering is ideal for organizations that want to choose the best match for their workload requirements at any given time, and/or want to expand the capabilities of their own IT infrastructure. Read More
November 2017 – Holiday Shopping at Work Increases Security Risks
The nationwide online holiday shopping spree has begun… Employees routinely use their office computers to shop online for gifts, many spending an hour or more looking for bargains. Even more use their smartphones for bargain hunting, dividing their time between business apps and shopping apps. Unwittingly, they are putting their employers at increased risk of viral Internet threats such as malware and phishing attacks. Read More
November 2017 – Start the New Year Right with IT Budget Planning
Your DataLink team is ready to help you plan for 2018. Schedule time to meet with us to discuss creative ways to reduce your IT-related expenses in 2018, drive your IT strategy, improve ROI, and ensure your software and systems are adding to your bottom line performance. Read More
November 2017 – Protect Your Trade Secrets & Proprietary Information
Unauthorized data access by former employees and contractors can hurt your business and expose it to costly litigation… DataLink can help you set up best practices to safeguard what counts. Read More
October 2017 – No Need to go it Alone with Cloud IT & DaaS
By moving to cloud-based IT and Desktop-as-a-Service, businesses can realize all the benefits of simplified deployment, centralized management, improved security, and cost savings – without having to invest and go it alone. Cloud-based IT Services save you time and money by… Read More
October 2017 – New Security Flaw in WPA2 Puts Wi-Fi Devices at Risk
A flaw in a popular Wi-Fi security protocol has been discovered that could allow hackers to eavesdrop on your network traffic and even inject ransomware or other malicious content into a website you may be visiting. Read More
October 2017 – IT News & Insights
In this issue: Position your Business for 2018 with an IT Budget Planning session with DataLink; New Security Flaw in WPA2 puts Wi-Fi devices at risk; Educate your staff on 'Smishing'; You don't have to go it alone with Cloud IT and Desktop-as-a-Service; Employees come and go… Protect Your Trade Secrets & Proprietary Information. Read More
October 2017 – SonicWall Finds & Stops 1,000 Malware Variants Daily
Organizations are faced with a complex and ever-evolving threat landscape, including a daily deluge of thousands of new "malware cocktails" that remix ingredients into new and more devastating attacks. So what's being done to stop these attacks? Read More
September 2017 – Paying Too Much? Things Slowing Down?
Back to School and Back to Work… DataLink is ready to meet with you to discuss ways to reduce your IT-related expenses, assist with driving strategic IT direction, improve ROI, and ensure company software and systems are not hindering bottom line performance. Read More
September 2017 – Analytics Driven Threat Protection Simplifies IT Security
Aruba, a DataLink partner, has announced a new security framework that provides analytics driven attack detection and response to help organizations reduce risk in today's changing threat landscape. The Aruba 360 Secure Fabric includes the following three components: Read More
September 2017 – Thinking About How Your Company Can Exploit IoT?
The global installed base of IoT endpoints is expected to grow to 30 billion by 2020, so we'll all be dealing with the IoT at some point. Much of the IoT planning concerns our clients face center on how to manage, monitor and secure this new environment. The situation calls for a comprehensive management solution that DataLink's partner VMware is offering. Pulse IoT Center allows businesses to: Read More
August 2017 – The Low-Tech Hack You Might be Overlooking
No business would dream of installing a network without passwords, encryption or firewalls to protect their data. Yet many businesses invite trouble by routinely allowing sensitive information to be viewed in plain sight. Read More
August 2017 – U.S. Senate Bill Addresses Critical IoT Security Gaps
IoT devices are not only being increasingly used to provide critical functionality for people and infrastructure, they are also being used by criminals in major cyberattacks. Congress is finally taking notice of the growing problem… Virginia's Democratic Senator Mark Warner and Colorado's Republican Senator Cory Gardner have introduced a new bill titled, "The Internet of Things Cybersecurity Improvement Act of 2017". Read More
August 2017 – New Precedent for Data Breach Class Action Suits
In a decision that could set a precedent for other data breach cases, the U.S. Court of Appeals for District of Columbia Circuit ruled in August that a class action lawsuit filed against health insurer CareFirst Blue Cross Blue Shield can be resuscitated. This action overturns a lower court's decision last year to dismiss the case resulting from a 2014 cyber attack that impacted the personal data of over one million individuals. Read More
July 2017 – Protect What Counts With Full Service Security
Do you need to protect your people and property with Access Control, Security Solutions, Video Monitoring or Fire Alarm Systems? DataLink can customize a solution that's right for your business. Here's how our full-service capabilities set us apart: Read More
July 2017 – IT News & Insights
In this issue: DataLink adds space and staff to support continued growth; Protect what counts… Complete Access Control, Video Monitoring, Alarm & Security Solutions; Visual Hacking… The Low-Tech hack you might be overlooking; Reduce your IT expenses… Drive IT strategy… Ensure your IT Environment isn't slowing you down; Thinking about how your company can exploit the Internet of Things (IoT)? Read More
July 2017 – Scammers Now Targeting Employees via Text Messages
In addition to circumventing your company's spam filters, Internet bad guys are targeting your employees directly through their smartphones with "smishing" attacks that are hard to stop. The scam starts with a text message that convinces the employee to send an email to the scammers. Once contact is established, the victim gets caught up in the scam. Learn how to identify and defeat these new attacks. Read More
July 2017 – Network Upgrades Top Priority When Adopting Cloud
As organizations race to adopt cloud technologies there is concern that they are not taking a methodical approach to updating their network infrastructures. In an insightful article appearing in TechTarget, Amy Larsen DeCarlo writes about the rapid growth in hybrid clouds… Read More
June 2017 – Ouch… Lost Devices Result in $3+ Million HIPAA Fine
The loss of an unprotected BlackBerry and a unencrypted laptop containing the private medical records of 6,200 individuals has resulted in a $3.2 million HIPAA penalty against a Dallas-area hospital. Read More
June 2017 – Ransomware Thrives on Corporate Complacency
As noted by Kaspersky Lab, news stories about ransomware are becoming a daily event. Hospitals, government agencies and individuals have all been hit by this growing menace, and the threat is only going to grow. Read More
June 2017 – Keep an Eye on Your Business with Video Surveillance
Video Surveillance technology costs have dropped to the point where even the smallest businesses can afford to implement premises security to safeguard their people and property. The latest systems can be integrated into any existing wired or wireless business network. Easy-to-use administration tools allow cameras to be easily viewed and managed from any PC, tablet, or smartphone. Read More
May 2017 – SonicWall Delivers Next-Generation Email Security
SonicWall now offers an enhanced email security platform that delivers a cloud-based engine that not only inspects email traffic for suspicious code, but also blocks malicious files from entering the network until a verdict is reached. The company's Email Security 9.0 leverages sandboxing technology to detect and analyze advanced threats. Read More
May 2017 – Malware Attack Leverages Stolen Admin Credentials
Homeland Security's National Cybersecurity and Communications Integration Center (NCCIC) has become aware of an emerging campaign, occurring since at least May 2016, that uses multiple malware implants to compromise IT systems and access data. Among the victims of this attack are organizations in the Information Technology, Energy, Healthcare, Communications, and Manufacturing sectors. Read More
May 2017 – Solution to Help Businesses Take Control of IoT
Much of the concern about implementing the Internet of Things (IoT) centers on how to manage, monitor and secure this new infrastructure. The worldwide installed base of IoT endpoints is expected to grow to more than 30 billion in 2020, according to IDC, so the concern is justified. This situation calls for a comprehensive management solution. Later this year, VMware will release Pulse IoT Center, a solution that will simplify management of diverse types of IoT endpoints as easily as one. Read More
May 2017 – Business Partners May Expose You to Cybercrime
An apparent criminal cyber attack has been reported by Greenway Health, an IT and revenue cycle services provider based in Carrollton, Georgia. Although the company had built extensive safeguards into its products and services, the incident demonstrates a key disadvantage of large-scale shared hosted systems… Read More
April 2017 – IT News & Insights
In this issue: DataLink to the Rescue… Local Law Firm recovers from Hack with Quick Assist; Thunderstorms deliver Annual Reminder to assess your Business Continuity plans; Keep a 24×7 Eye on Your Business with Connected Video Surveillance; Ouch… Lost Laptop & BlackBerry results in $3+ Million HIPAA Fine; Hackers extract ransom after locking out guests from their hotel rooms. Read More
April 2017 – Market Forces to Make 2017 Year of Cloud Adoption
Writing in Manufacturing Business Technology, Lisa Pope offers 12 reasons why 2017 is shaping up to be the year of Cloud adoption. She notes that Cloud deployment is the "must-have" starting place for new technologies. Plus, it provides the agility necessary for businesses to remain competitive. She points to these and other factors that will combine to drive Cloud deployment… Read More
April 2017 – How Secure is Your IP Phone System?
With the growing popularity of Voice-over-IP, phone hacking continues to evolve, costing businesses billions of dollars annually in lost productivity and higher phone bills. That's because Internet technologies, including premises and cloud voice systems, suffer from a growing list of Internet-related security vulnerabilities, offering hackers a variety of new attack vectors. Take these basic steps to foil the bad guys… Read More
March 2017 – Study Pinpoints Sources of Insider Data Threats
Privileged users, such as managers with access to sensitive information, pose the biggest insider threat to organizations (60%). This is followed by contractors and consultants (57%), and regular employees (51%). Need help reducing the risks posed by malicious insiders? DataLink's security experts have you covered. Read More
March 2017 – Impact of Leaked CIA Documents on Businesses
The recent leak of 8,000 pages of CIA documents has exposed the tools and methods used by the agency to surveil and capture information from smartphones, TVs, routers and other devices. Aside from the obvious national security implications of this leak, its impact on businesses of all types and sizes could be enormous if IT departments do not pay close attention. Read More
March 2017 – Big Gap Between Cyber Security Perception and Reality
A recently released study by Arctic Wolf Networks, "The State of Mid-Market Cyber Security: Findings and Implications," reveals that major gaps exist among IT professionals between the perception and reality of cyber security challenges. Read More
March 2017 – SMBs Set to Embrace More Technology in 2017
A recent report from CompTIA indicates that SMBs are ready to spend big on technology this year, even when it's not clear whether their business goals are being met after implementation. Read More
February 2017 – Sandboxing Digs Out Malware Infected Email
Organizations are facing an onslaught of new security challenges and are busy deploying tools to tighten up their networks. Despite these efforts, email remains a highly successful attack vector for cyber criminals because it's still too easy for employees to fall victim to social engineering ploys that can result in catastrophic data breaches. In the face of this formidable threat, what can be done? Read More
February 2017 – How to Stay Connected When the Snow Hits
Providing employees with the ability to work remotely – with full access to their desktop voice and data and applications – has become an essential element of business continuity, especially in our area, where a winter snow blast can suddenly force streets and buildings to close, potentially putting your business on hold. Read More
January 2017 – Great Reasons to Explore Hybrid & Cloud Computing
Organizations that have not yet explored hybrid and Cloud computing now have ample incentive to do so, or risk being left behind by their competitors. Here are a few great reasons to start thinking about a Cloud implementation for your business… Read More
January 2017 – IT News & Insights
In this issue: Pivot Physical Therapy's 100+ site VoIP Migration – We're converting 4 sites a day! SMBs are set to embrace more technology in 2017 despite ROI questions. C-Level Decision Makers getting the message on Ransomware. Network Upgrades emerge as Top Priority when adopting Cloud Computing. Read More
December 2016 – A Closer Look at Data Deduplication
Data deduplication is a method of reducing storage needs by eliminating redundant data so that only one unique instance of the data is actually retained on the storage media. There are various approaches to achieving data deduplication, each with advantages and disadvantages… DataLink offers backup and restore solutions to fit any business need. Read More
November 2016 – Password Managers Require Careful Selection & Use
Despite the real and potential problems with password manager services, they offer much needed convenience and a high level of protection by encouraging the use of unique and strong passwords for each online account. Here are our Top 10 considerations for selecting and using password manager services… Read More
November 2016 – IoT Devices Now a Launchpad for DDoS Attacks
The lack of adequate security measures in IoT devices poses significant risks to users and the broader Internet community. With a new family of malware targeting IoT devices, attackers are able to leverage the infected devices to create Distributed Denial of Service (DDoS) botnets that impact not just those devices, but potentially anyone on the Internet. DataLink can help businesses mitigate DDoS attacks.
November 2016 – Cloud Outlook for 2017 – Accelerated Growth
According to a recent report by Forrester, the cloud computing market will enter a phase of accelerated growth in 2017. This growth is being fueled by the need of companies to power their core business systems in addition to their customer-facing applications. DataLink offers Cloud selection and set-up assistance.
October 2016 – IT News & Insights
In this issue: Robert Andrews Salon & Spa turns to DataLink for Tech Makeover, 6 unanticipated business impacts of Ramsomware, What YOU can do to protect your business from Ransomware, Full Service Audio-Visual solutions from your local experts. Read More
October 2016 – Are Your IT Users Suffering from "Security Fatigue?
A recent study by the National Institute of Standards and Technology found that a majority of average computer users are experiencing "security fatigue" – a weariness or reluctance to deal with security issues. Let DataLink help you find out.
October 2016 – Cloud Adoption Grows, Getting Full Value Lags
Organizations face a number of obstacles to achieving greater cloud maturity, including capabilities and skills gaps, lack of a well-defined strategy and roadmap, legacy siloed organizational structures, and Information Technology/Line of Business misalignment.
DataLink can help businesses overcome these obstacles.
September 2016 – What You Need to Know About the Yahoo Hack
Two years ago, Yahoo became the victim of the biggest known hack in Internet history. This is old news, except for one recent development – Yahoo just found out about it and reported that the access credentials of 500 million email accounts had been stolen! DataLink can help you stop the bad guys.
September 2016 – How Secure is Your Meeting Room?
Most meeting participants may be unaware that their conversations can be monitored by hackers, even when the AV equipment is not in use. DataLink can help you protect your meeting rooms from potential intrusions.
September 2016 – Cloud Firewalls Improve Security & Reliability
As organizations increasingly adopt virtualization, software defined networks and cloud applications, firewalls have been evolving from perimeter-based security devices to distributed security solutions. DataLink has security solutions for any IT environment.
August 2016 – Finance Sector Highly Susceptible to Data Breaches
According to a recent report issued by the risk assessment firm SecurityScorecard, the financial industry's vulnerability to attacks should be a major concern among their customers and partners. Despite spending billions of dollars on cyber security annually, the report suggests that major financial institutions may not be spending those dollars effectively. DataLink can help protect your critical networks and systems with a comprehensive IT Assessment, including Gap Analysis.
August 2016 – Tighten Security with Two-Factor Authentication
With so many different systems to log in to during the course of the workday, passwords are becoming increasingly difficult for users to keep track of. This is when they sacrifice security for convenience, which opens the door to the bad guys. Enter two-factor authentication, which provides users with convenience and actually tightens security. Let DataLink implement a solution that's right for your business.
August 2016 – 40% of Businesses Hit by Ransomware Attacks
Businesses are coming under increasing attack from ransomware with 40% having experienced a ransomware attack in the past year, with companies in the healthcare and financial services sectors getting hit the hardest. The business of ransomware is on pace to be a $1 billion a year crime. Key takeaways include…
July 2016 – Study Quantifies Benefits of Work Mobility
A new global study quantifies the business impacts of a "mobile-first" workplace strategy. While past studies have recognized the impact of increased mobility on employee engagement, establishing business outcomes has been a missing link. The Economist Intelligence Unit quantifies these impacts in a new study. A number of key trends stood out.
July 2016 – When Password Sharing Becomes a Federal Crime
It has been noted many times that employees are often the weak link when it comes to protecting the proprietary information of their employer. This includes the sharing of passwords, which can cause harm to a company and can become grounds for federal prosecution of violators under the Computer Fraud and Abuse Act (CFAA). Read More…
July 2016 – DataLink IT News & Insights
In this issue we cover: Ouch… iPhone theft results in $650,000 HIPAA settlement; Security blunders IT Pros need to avoid; Using IT Virtualization to simplify Scalability during Expansions; Tips to spot Vendors with Security gaps; Ensuring BYOD access and security with VDI. Read all about it!
July 2016 – Why Go with One Company for IT Management?
One mistake many businesses make is dividing up their IT management needs among different vendors. This may not seem like an issue, but it could significantly compromise security and effectiveness. DataLink offers a better way…
June 2016 – Worried About Hackers, Malware and IT Disasters?
Organizations today face a complex set of challenges. IT performance, security and disaster planning are all priorities. Not knowing where to look for problems and how to fix them can put your business at risk. DataLink can help…
June 2016 – Easing the Transition to Managed IT Services
The benefits of outsourcing the management of your IT to an experienced local provider are well known. To ensure success, it is important to start the relationship with your managed service provider (MSP) on the right footing. To make the transition as easy as possible, there are some steps you can take to make things go smoothly. DataLink makes IT easy …
June 2016 – SSL/TLS Encryption Tempting Target for Hackers
The growth of SSL/TLS encryption to protect end-to-end communications over the Internet is a positive trend, but like many security advances, it has emerged as a tempting target for hackers. DataLink has you covered …
May 2016 – Healthcare Providers Pay More for Cyber Insurance
The reality of healthcare in the digital age is that more needs to be invested in IT security – to prevent attacks and to qualify for a more affordable cyber insurance premium. DataLink can assist …
May 2016 – Keeping Mobile Users Productive While Protecting Data
With so many mobile devices to keep track of in the workplace, IT Managers need to implement tighter security controls, especially if PCI or HIPAA regulatory requirements apply to their organization. Several approaches are available …
May 2016 – IT Professionals Make Security Blunders Too
IT pros are human, but their security lapses can have far more devastating consequences to the business than those committed by ordinary users. This is because IT pros have complete mastery over the enterprise's network and critical systems. Pitfalls to avoid…
May 2016 – Can Using NIST Guidelines Prevent a Cyber-Attack?
To help counter the growing threat of cyber-attacks against the nation's financial, energy, health care and other critical systems, the National Institute of Standards and Technology (NIST) issued the "Framework for Improving Critical Infrastructure Cybersecurity" in February 2014. Are the guidelines still relevant?
April 2016 – Many IT Shops Lack Tools to Detect Data Breaches
A recent study by Dimensional Research evaluated the confidence of IT professionals in detecting a cyber attack in progress. While the majority indicated high levels of confidence in their ability to detect a data breach, they were unsure how long it would take automated tools to discover key indicators of compromise. The study also found…
April 2016 – DataLink IT News & Insights
In this issue we cover: Successful VA-based Wealth Managers simplify IT with move to VDI; CryptoLocker is no joke… Tips to surviving Ransomware; 2016 IT Budget Trends show demand for Mobility & Virtualization solutions; Cabling & WiFi Networks you can count on for Data, Voice, AV, Security; and 7 compelling reasons to explore Hybrid & Cloud Computing. Read all about it!
April 2016 – Half of IT Pros Managing Patches Can't Keep Up
A study evaluating the attitudes of over 480 IT professionals involved in patch management has found that 50% of their teams struggle to keep up the growing volume of patches. Among the other findings of the study… DataLink helps you overcome your IT challenges.
March 2016 – Ransomware Attack Hits MedStar… Increasingly Targeting Healthcare
Hackers hit MedStar and are increasingly targeting the healthcare industry by locking up critical information until a ransom is paid. DataLink can assist with security planning and implementation to safeguard your organization's IT resources from hack attacks that can severely hamper the delivery of effective patient care in a timely manner. DataLink can help you overcome this challenge.
March 2016 – How Cloud VDI Improves Security and Data Integrity
Security and data integrity have always been a top concern among IT administrators. With federal regulations and industry compliance standards thrown into the mix, the IT environment is getting tougher to manage. Centralizing IT resources in the cloud with VDI helps to reduce management complexity, improve protection and meet the technology needs of diverse users. DataLink helps you overcome your IT challenges.
March 2016 – FTC Regulators Focusing on PCI Audit Compliance
The FTC is getting serious about PCI audit compliance… If your organization relies on payment processing services, PCI DSS Gap Analyses and Remediations, annual audits, and quarterly scanning are essential for achieving compliance. DataLink can help you get where you need to be.
February 2016 – VDI Overcomes Scalability and Expansion Challenges
Market conditions are constantly changing – new players, mergers, reorganizations, and boosting growth quickly to capture new revenue streams before the competition. If your organization is going through a structural change or growth spurt, the deployment of Virtual Desktop Infrastructure (VDI) can ease the pain. Here's how DataLink can help.
February 2016 – Security's Weak Link: Your Own Employees
A 16-year old hacker from England is under arrest for exploiting a common security lapse that enabled him to steal and publish the contact information of 20,000 FBI employees. DataLink helps protect businesses from the bad guys.
January 2016 – DataLink IT News & Insights
In this issue we cover: VDI on the move among mobile users, implementing effective surveillance with Hi-Res IP Video Security Cameras & Networks, how Desktop-as-a-Service simplifies IT for Small & Mid-sized Businesses, integrating personal devices in the office environment, and announce DataLink is increasing its Eastern Shore presence. Read all about it!
December 2015 – Using the Cloud for Email? Don't Forget Archiving
As organizations increasingly move to cloud environments, easily accessing and protecting email becomes a challenge. With this in mind, new cloud-based email archiving services have emerged. Let DataLink guide you through an email archiving solution that's right for your business.
November 2015 – "Internet of Things" Poses Security Risks for Businesses
The Internet of Things (IoT) is the network of physical objects embedded with electronics, software, sensors and connectivity, which enables these objects to collect and exchange data over the Internet. There's no ignoring this market, which is to reach $1.7 trillion by 2020. The big issue: the mass adoption of IoT may be coming at the expense of thorough security safeguards. Here's how DataLink can help.
August 2015 – DataLink improves security at Hospice of the Chesapeake's Pasadena, MD campus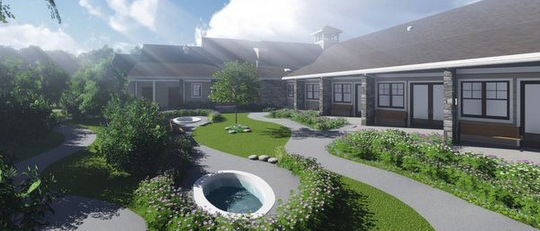 Chesapeake's new 14-bed Inpatient Care Center serves as an alternative to hospitalization for patients who need acute care, but prefer a home-like setting. With people moving in and out of the Center at all hours, Chesapeake recognized the need for physical security measures to better safeguard patients, personnel and assets. DataLink was called in for solutions. Get the whole story!
April 2015 – DataLink connects 20,000 sq. ft. expansion at Bay Area Community Church in Annapolis

Completed a multi-phase project to connect new chapel and classrooms. DataLink consulted, designed, and installed Bay Area's new voice-data cabling, wireless expansion, IP CCTV and Intrusion Alarm systems, and cable/fiber infrastructure for Audio-Visual connectivity.
March 2015 – DataLink Earns Slot on MSP TOP 501 List

DataLink joins the ranks of the just released MSPmentor Top 501 Global List, having demonstrated an exceptional commitment to technology, customer service and efficiency. "We're proud of MSPmentor's recognition of our team's success and looking forward to a great year ahead," said Mylon Staton, DataLink's President.
January 2015 – DataLink to Implement and Manage AV Infrastructure for Famous Dave's
DataLink has won an AV project from Famous Dave's restaurants to provide all TV, sound, cabling and IT services.
December 2014 – DataLink signs Thompson Management for Cloud & IT Services they can count on
Thompson Management tried Cloud services from another company, but experienced major failures… Now they're with DataLink using reliable Cloud services and getting IT Support they can count on.
December 2014 – DataLink Teams Up with Abundant Life Church
DataLink has partnered with Abundant Life Church, a take-back-our-streets organization, to donate bikes for Christmas.
November 2014 – DataLink Wraps up AV Project & IT Infrastructure at Pasadena, MD's Two Rivers Steak & Fish House
Situated on the Delhaven Peninsula between the Magothy and Patapsco Rivers in Pasadena, locally owned and operated Two Rivers welcomes guests to a warm, inviting environment. DataLink's AV team designed and implemented the popular restaurant's new Voice and Data Cabling, 70-volt audio system, 160" Screen and 65" TV, and CCTV.

October 2014 – DataLink Sponsors Hospice of the Chesapeake's 12th Annual Golf Tournament
DataLink was proud to support the Hospice of the Chesapeake's 12th Annual Golf Tournament. The event broke attendance and money raised records by drawing in 220 golfers and raising $110,000. DataLink's foursome included Tyler, JR, Ben, and Josh. Check out the highlights video here.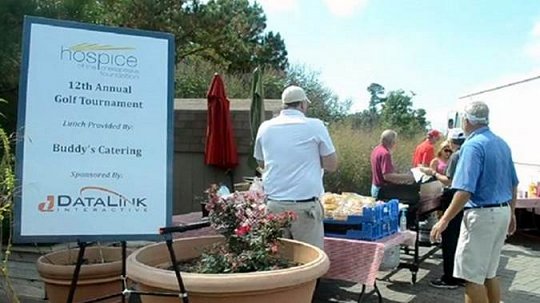 September 2014 – DataLink awarded CCTV, Cabling, Audio-Visual contract for Sky Zone Indoor Trampoline Park
Timonium-based Sky Zone selected DataLink for a complete AV and IT infrastructure build for their new facility. Set to open in November, Sky Zone Timonium will offer nearly 16,000 square feet of trampoline surface in a 28,000 square foot facility. DataLink's AV team designed and implemented Sky Zone's CCTV, Voice and Data Cabling, 70volt audio system, Digital Signage, and TVs.
June 2014 – DataLink Partners with Local Businesses to Support Burn Ride 2014
DataLink's team volunteered at the rally point and was a proud corporate sponsor of the annual Burn Ride, a fundraiser for children recovering from burns, the Hospice of the Chesapeake, and the Make A Wish Foundation. BurnRide.org
March 2014 – DataLink Interactive, Inc. Ranks Among World's Top 501 Managed Service Providers
DataLink Interactive has been named in the seventh annual MSPmentor 501 Global Report published by Nine Lives Media. This technology industry report ranks the world's top 501 managed service providers.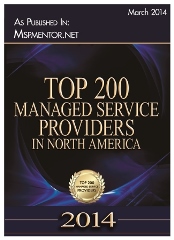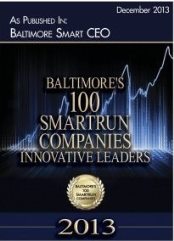 December 2013 – DataLink selected by Smart CEO magazine as 2013 Top 100 Smart-Run Company
This prestigious accolade honors 100 companies that are leaders within their industries and have experienced consistent growth. "Our growth in 2013 speaks to the efforts of our outstanding team," notes Mylon Staton, DataLink's Founder and President. "They've worked very hard supporting our clients and were proud to have earned this recognition. We're looking forward to more success in 2014."
September 2013 – DataLink Joins University of Maryland's BWMC Foundation
DataLink's Tyler Staton joined the University of Maryland Baltimore Washington Medical Center Foundation's Next Generation Group. Made up of young professionals, these health care ambassadors educate their friends, colleagues, and neighbors. They promote the benefits of giving back to our local hospital and investing in our community's health and well-being. Please join Tyler and support UM BWMC… Click here to donate or volunteer.
August 2013 – DataLink sponsors Successful Fundraiser for Bello Machre
The event at Anne Arundel Community College in Arnold, was attended by more than 300 people who walked and biked to benefit children and adults with developmental disabilities served throughout central Maryland by Bello Machre.
July 2013 – DataLink supports Teachers' Lounge Makeovers with Local Business Partners and Abundant Life Church
The hardworking teachers at North Glen Elementary School in Ferndale, MD were treated to a makeover when DataLink – with other local businesses and the Abundant Life Church – joined forces to donate time, talent, and financial resources as we upgraded the outdated teachers' lounge. We overhauled Glen Burnie, MD's Richard Henry Lee Elementary School's teachers' lounge in 2012.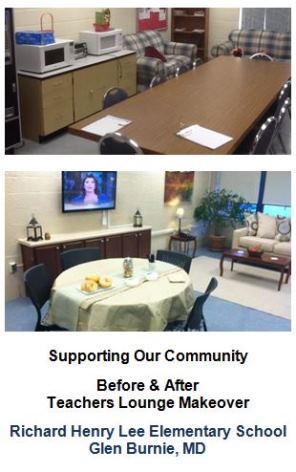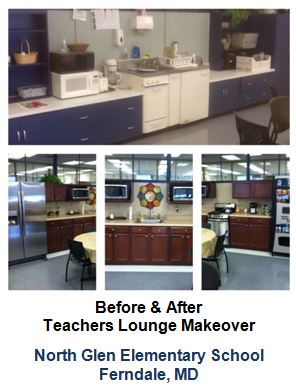 June 2013 – DataLink Sponsors Anne Arundel County Fire Fighters Burn Ride
Everyone had a great time motorcycling across the Bay Bridge to support the Children's Camp for burn victims. Read more This event has become the biggest organized ride in Maryland. Check out 98Rock's coverage of this great local event. Cancun Cantina's Megan talks BurnRide: See the video
June 2013 – DataLink Wins Private Cloud Service Contract From Annapolis Pediatrics
Annapolis Pediatrics has partnered with DataLink to provide complete Private Cloud services, including line of business practice management, file and email server, and Virtual Desktops – all hosted at our Data Center.
June 2013 – Bello Machre Awards Voice / Data Cabling Contract to DataLink
DataLink will design and install complete cable plant for Bello Machre to include voice, data, fiber and all network equipment for Bello Machre's building expansion.
May 2013 – DataLink Implements Virtualization for Mark Lang Inc.
DataLink awarded on-premises virtualization project at Mark Lang Inc. DataLink will implement Virtual Servers and Desktops as well as migrate and implement the firm's Street Smart line of business applications.
May 2013 – DataLink Sponsors Mickey Steele
DataLink sponsors Mickey Steele at the Rypien Foundation and Washington Redskins Charitable Foundation annual golf tournament.
May 2013 – DataLink Helps Protect Union's Data
DataLink Business Continuity and Backup Disaster Recovery with Offsite Data Preservation helps protect Plumbers and Steam Fitters Local 489 from effects of train explosion.
April 2013 – DataLink is Hiring ! Seeking Network Administrators, Field Service & Help Desk Support Technicians
Due to our continued growth and expansion, DataLink needs Network Administrators, Field Service, and Help Desk support technicians. We are seeking individuals who live and breathe technology and who can interface with clients on their level. Familiarity with Microsoft Server, Desktop, Virtualization technologies and the ability to troubleshoot and assist clients with day to day problems, while enjoying helping others are key requirements. Self-starting individuals who want to experience an environment where each day is different and who are ready to work on a wide variety of technical support issues are highly sought. You will be exposed to everything from high-end Virtualization technologies such as Microsoft Hyper-V, Citrix and VMware to Network troubleshooting, DNS, VLAN configuration and everything in between. If you are the type of technical person who likes a challenge, we want to talk to you.
April 2013 – DataLink Wins Cable Plant Design and Build for Entomological
Infrastructure will support Entomological's' new offices in Annapolis. DataLink will also provide Private Cloud and Business Disaster Recovery services.
April 2013 – DataLink is Hiring! Seeking Business Solution Consultants
Due to our continued growth and expansion, DataLink is seeking professional Business Solution Consultants who are well versed in communicating with C-Level clients regarding Business Technology and adaptation of technology services. Must be familiar with Cloud Services, Managed IT Services, Business Continuity solutions, and how to help organizations become more productive.
March 2013 – DataLink Wins Audio / Video Conference Room and Call Center Projects for inVentiv Healthcare
inVentiv Healthcare chose DataLink to help design and build their Call Center Audio, Video and Video Conference center located in Somerset, New Jersey. DataLink consulted with the project manager from inVentiv Health to implement a robust and diversified Audio/Video solution to allow call center employees and managers to monitor live call volume statistics and reporting. DataLink also designed and installed Digital Signage integrated into the facility's call center management and Cisco IP phone systems.
February 2013 – Capezio Contracters Awards DataLink Private Cloud Contract
DataLink will provide a complete Hosted Virtual Server and Virtual Desktop solution with Business Continuity to support this Fire Restoration Construction company. DataLink services will provide Capezio's adjusters with true mobile response and the ability to quote utilizing Any Device, Anywhere via the Internet. Capezio will become one of Maryland's first Fire/Water remediation firms to utilize the Cloud to serve their clients.
January 2013 – DataLink Adds More Data Center Capacity
In response to the continuing growth of our Private Cloud and Business Continuity offerings, DataLink has added another Data Center with Collocation capabilities by partnering with Baltimore Technology Park to provide High Capacity, High Availability Collocation services for our clients.
January 2013 – DataLink Donates Audio / Video Prayer and Worship Solution for Vineyard Community Church
DataLink employees rallied around volunteers of Vineyard Community Church to design and build an Audio / Video prayer worship system that included sound board, band worship audio setup, projectors, recording and presentation systems.
August 2012 – NDI Private Cloud
Annapolis, Maryland home builder NDI moved all computing capabilities to our VirtualizeIT Private Cloud solution.
July 2012 – DataLink's Innovative Cloud and Collocation Services offer Energy Savings with MicroMetering
DataLink Interactive has signed a collocation agreement with AiNET – a Beltsville, MD-based data center collocation provider. AiNET will provide Tier IV (Carrier Grade) Data Center capabilities for DataLink clients implementing ProLink Private Cloud and Collocation services.
July 2012 – Heinz Center Win-back and Private Cloud Implementation
Client came back to us after 2 years; we are now doing complete ManageIT service along with VirtualIT Private Cloud Service with hosted server and Virtual Desktops in our data center.
July 2012 – Annapolis Yacht Managed BDR Solution
Annapolis high end Yacht broker implements Backup, Disaster and Recovery solution to protect data.
June 2012 – CSE Private Cloud
Annapolis customer service and employee experience consultants moved all computing service and support to our VirtualizeIT Private Cloud solution.
Bingham Dentistry WatchIT
Dentist office chose DataLink WatchIT support service with ProLink Backup ProtectIT-Server Backups Disaster hot spare server capabilities for business continuity protection.
May 2012 – F.O. Day On-premises Virtualization Revamp
Large construction firm revamped internal IT infrastructure, moved to internal virtualized technology solution for servers and workstations.
March 2012 – Broadmead Virtualization of Servers and Virtual Desktop On-premises Solution
Client has revamped their whole IT infrastructure and installed Citrix virtualization solutions with high availability and redundancy of servers along with implementing VDI (virtual desktop systems) throughout the organization, making support for internal IT employees more efficient.
March 2012 – Titan Industries ManageIT
Large bridge maintenance construction firm chooses DataLink to provide complete managed support service.
February 2012 – Bendyer Managed BDR Solution
Large multi-site civil engineering firm chose DataLink to provide managed backup disaster and recovery service and solution.
Februrary 2012 – Broadmead Network Infrastructure Project
Client has implemented a complete network backbone and infrastucture upgrade to facilitate faster speeds and throughput up to 10GB for back bone and 1GB to servers and desktops.
January 2012 – ENTAA
Large multi-site ENT medical practice revamped technology and moved to Virtualized technology for servers and workstations.
October 2011 – Native American Policy Think Tank Private Cloud
Native American lobby group moved all computing and support service to the VirtualizeIT Private Cloud and ManageIT platform.
September 2011 – AIDS Alliance Private Cloud
AIDS think tank and lobby group moved all computing and support service to the VirtualizeIT Private Cloud and ManageIT platform.
August 2011 – Class Produce Implements Security Camera Solution
Large produce distributor chooses DataLink to implement managed video surveillance solution to monitor organizational security.