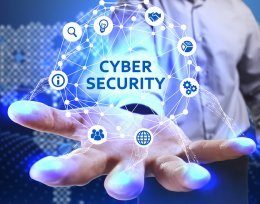 A recently released study by Arctic Wolf Networks, "The State of Mid-Market Cyber Security: Findings and Implications," reveals that major gaps exist among IT professionals between the perception and reality of cyber security challenges.
The survey found that IT professionals at smaller companies had very high confidence in their cyber security defenses, but in reality they struggled to defend against malicious activity that has become more sophisticated, more targeted and severe.
According to the study, 95% of IT professionals believe their cyber security posture is above average to great, yet 100% of these same respondents report that their organization's cyber security could improve in one or more areas.
Additional data supporting this "cyber security dissonance" includes:
72% of respondents report that their role covers so many different areas that it is difficult to focus on IT security as much as they should.
50% of the respondents said that security is so complex they don't know where to start to improve their organization's security posture.
51% say they would like their organization to assign more budget and/or resources to IT security.
In today's complex threat environment, it is not enough to have traditional perimeter defenses in place. This provides a false sense of security. The challenge smaller enterprises face is that they have the same security issues as large enterprises with only a fraction of the budget and less specialized personnel.
With malicious activity steadily increasing and specifically targeting small and midmarket businesses, it is essential that they consider services that provide enterprise-grade security that fits a mid-market budget. The priority should be finding a partner who knows security and can provide that kind of ongoing support so internal IT staff can focus on the things that generate revenue and grow the business.
DataLink can help your business put everything in place – systems, tools and policies – to substantially shrink your cyber security risk. Contact us today: 410.729.0440 or sales@DataLinkTech.com.