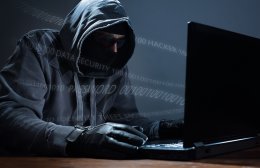 Organizations are faced with a complex and ever-evolving threat landscape, including a daily deluge of thousands of new "malware cocktails" that remix ingredients into new and more devastating attacks.
So what's being done to stop these attacks?
DataLink technology partner SonicWall is achieving tremendous success in finding and stopping new malware variants with its Capture Advanced Threat Protection (ATP) service. The cloud-based, multi-engine network security sandbox mitigates both known and unknown cyber attacks in real time, including zero-day attacks.
In the wake of WannaCry and NotPetya, Capture ATP has continued to register an increasing amount of chaotic and suspicious malware activity across networks worldwide. Data analysis indicates that there are as many as 1,000 or more new variants that threaten networks each business day. This represents 524% growth in the number of unique variants identified in the last six months.
The news gets worse: according to the Ponemon Institute's 2017 Cost of Data Breach Study, the average cost of a data breach has now reached $3.62 million. When the average data security incident costs millions of dollars, the continued survival of many businesses, especially small businesses, is on the line.
To protect against the increasing dangers of zero-day threats, SonicWall Capture ATP, a cloud-based subscription service available with SonicWall firewalls, detects and blocks advanced threats at the gateway. This is accomplished with multi-layer sandboxing, including full system emulation and virtualization techniques, to analyze and block suspicious code behavior until a verdict is reached.
To prevent further infiltration, SonicWall's global threat intelligence infrastructure rapidly deploys remediation signatures for newly identified threats to all covered network security appliances.
To learn more about how SonicWall's Capture ATP can help protect your business against crippling malware, contact us today at (410) 729-0440 or info@datalinktech.com.